The Mosin Nagant is a great budget rifle, they're rugged, reliable, and really affordable. Lots of people scope their Mosin rifles for hunting and range use, but that usually takes drilling and tapping the receiver or using one of the various long eye relief kits on the market. If long eye relief mounts aren't your thing, and if you don't want to go through the hassle of drilling into your receiver the folks at jmeckscopemounts.com have put together a pretty innovative new way to scope your Mosin Nagant.
Available in both low-profile and see through models made out of steel or aluminum, they fit all models of Mosin Nagant rifles. They require no drilling to mount to your rifle as they make use of a pretty innovative band mounting system which wraps under your receiver. They do require a bent bolt to work and a little bit of shaving off your stock. Jmeck does have a brand new side mount that's offset to the left and does not require a bent bolt.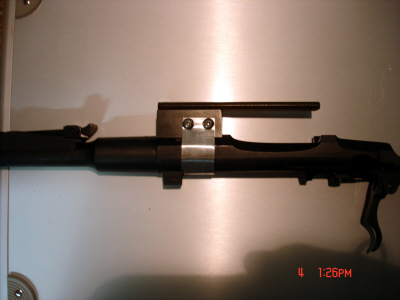 The low profile mounts sell for $80.95 shipped while the see-through mounts go for $92.95 with the offset side mounts going for $19.95. While they do cost almost as much as the Mosin Nagant rifle itself, it's an easy way to mount a scope to your Mosin and get the most out of it. Facist beware!
Check them out at Jmeckscopemounts.com.